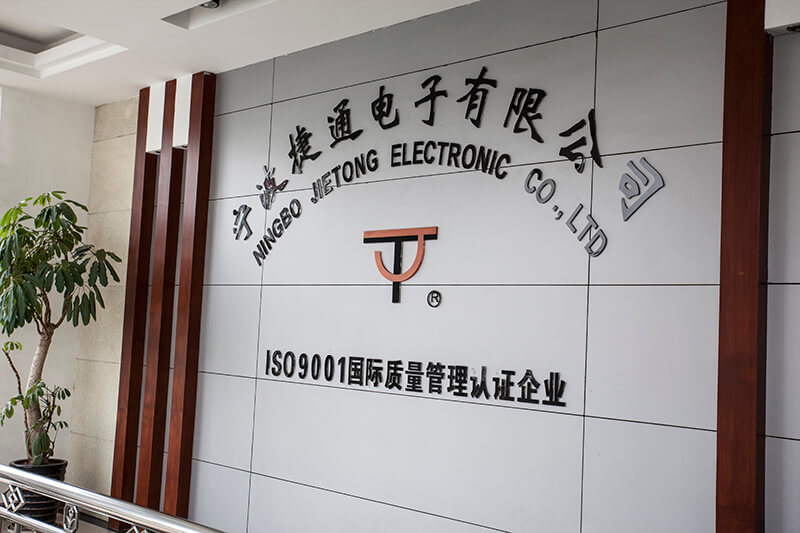 Sels yntrodinsje:
Ningbo Jietong Swtich waard fûn yn Ningbo, Sina. April 1994 en is spesjalisearre yn it leverjen fan poerbêste suksessen en tsjinsten oan sawol ynlânske as bûtenlânske elektryske kliïnten. 
It fabryk is fêstige yn ETDZ, Ningbo. Us produkten dekke: rocker switch, toggle switch, drukknop switch en automobile switch. 
Wy rjochtsje ús op it leverjen fan kwalifisearre en betroubere skeakels, en wurkje nau gear mei ús kliïnten wrâldwiid, wêr't wy kostbere ûnderfining sammelje troch in ferskaat oan transaksjes. De jierlikse output is sawat 50 miljoen.
Sertifikaasjesysteem:
we have been strictly implementing ISO 9001:2008 regulations in the whole production process. As a
resultaat foldogge ús produkten oan RoHS-noarmen en fiere UL,, TuV, ENEC, CE, en KEMA, feiligensgoedkeuringen.
Kwaliteit en priis:
Jietong Electronic is grutsk op it leverjen fan it breedste en breedste oanbod fan kwaliteitsmerkprodukten tsjin in betelbere priis. Stipe troch Jieong Elektronike ferneamde profesjonele tsjinst en technyske stipe, kinne klanten der wis fan wêze dat har produkteasken foldien wurde wat it fersyk ek is. Alle klanten krije in earste klasse tsjinst, likefolle wat de grutte is fan har bestelling, om har te helpen har bedriuw effisjinter út te fieren.