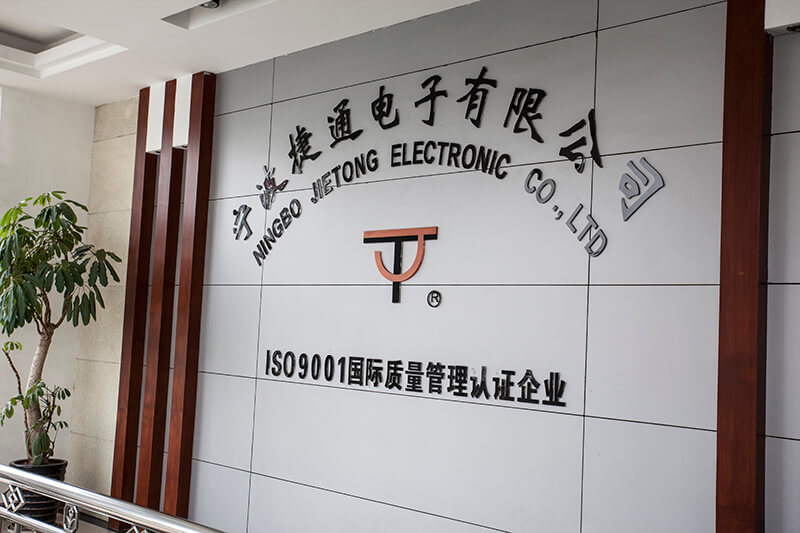 Perkenalan diri:
Ningbo Jietong Swtich kapanggih di Ningbo, Cina. April, 1994 sareng mumpuni khusus dina nyayogikeun purduksi sareng jasa pikeun klien listrik domestik sareng luar negeri. 
Pabrikna ayana di ETDZ, Ningbo. Produk kami tutup: switcher, rok, switch, switch tombol switch sareng saklar mobil. 
Kami fokus kana nyayogikeun saklar anu cocog sareng dipercaya, gawé bareng raket sareng para klién urang di jagat, ti mana kami ngumpulkeun pangalaman bya rupa-rupa transaksi. Kaluaran taunan nyaéta sakitar 50 juta.
Sistem Sertifikasi:
we have been strictly implementing ISO 9001:2008 regulations in the whole production process. As a
hasil, produk urang anu patuh kalayan standar RoHS tur mawa UL,, TUV, ENEC, CE, sarta KEMA, approvals kaamanan.
Kualitas sareng
Jietong Electronic ngajunjung sorangan dina nyayogikeun rangkepna produk branded anu paling lega sareng lega kalayan harga anu kasarna. Diadukung ku Jieong Electronic jasa profésional sareng dukungan andtéknik, konsumén tiasa mastikeun yén syarat produkna bakal nyugemakeun naon waé anu dipénta. Sadayana konsumén nampi palayanan kelas frst naon waé ukuran anu badé pikeun ngajalankeun bisnisna langkung efisien.